Let's just contend insinuate tools of the body, guns, gas chambers, blood, corporeal fluids and a lot of irreverence all featured.
There were some quite – *ahem* – talented descriptions of what people would rather do to themselves rather than listen to Mr Blair.
:: Tony Blair 'feels sorry' for Theresa May
Anyone who thinks social media abuse is indifferent for women should take a wade by my mentions and demeanour at the things destined towards the former primary minister. No consternation he's not on Twitter.
"All we do when we pronounce on these things is get a shedload of abuse so because am we doing it?" he pronounced to me when we sat down with him this week.
It's a good doubt – and it seems he just can't help himself.
"I am actually really worried about the country at the moment," he added.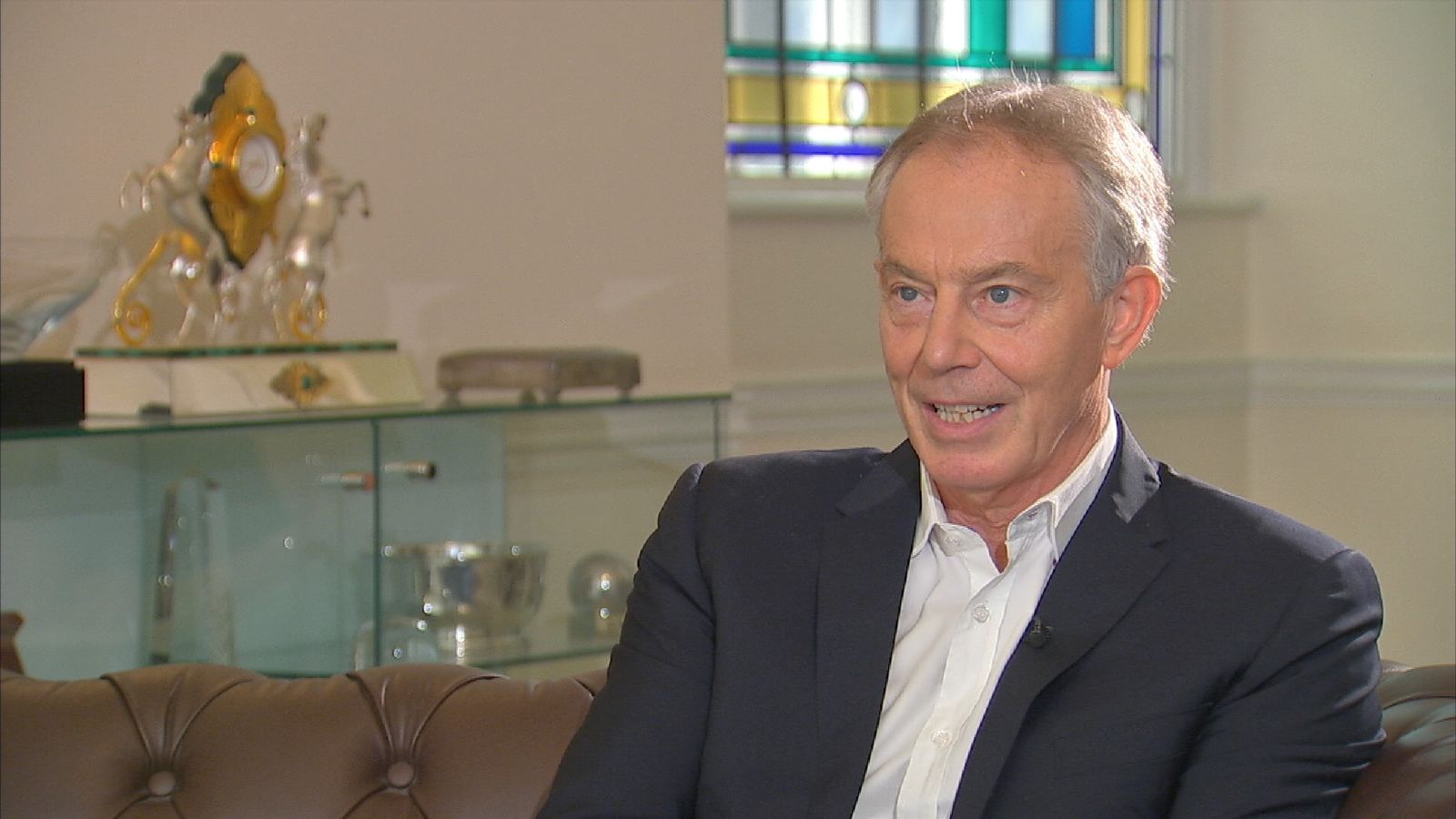 I was astounded by just how outspoken Mr Blair was prepared to be, on Brexit – where he pronounced it is "possible" and in his opinion "necessary" that the EU divorce would not finish up happening – and also on Jeremy Corbyn.
"I consider the problem with that old left programme is that it just doesn't meet the needs of the times," he said, before adding: "I consider if you follow up Brexit with a tough left mercantile programme, this country is going to be in genuine trouble.
"The fact is they aren't solutions, they are two opposite visions of the 1960s when this country needs to work out an bulletin for the future."
Hang on a notation – was he really suggesting that Mr Corbyn's bulletin is from the 1960s?
"Look, to be satisfactory to Jeremy he has never changed his position, not given the first time we came opposite him in the late 70s, early 80s, but it's not an answer to the country's problems," he said.
Mr Blair must know the online ire such comments will unleash. He must have the thickest skin in politics.
His remarks about Mr Corbyn also exhibit something about his impression for another reason.
Mr Corbyn has just emerged from a ubiquitous election campaign where he defied expectation, deprived Theresa May of her parliamentary infancy and combined his position as personality of the Labour Party.
For many critics of Mr Blair, it's just another instance of the former primary apportion being on the wrong side of the evidence (just like with Brexit and Donald Trump).
I put that to him in the interview, asking either he ever has moments of self-doubt and thinks he's got it wrong?
He replied: "I've got continual self-doubt which is what you should have if you are at all essential about your politics but we just indicate out, my politics hasn't been on offer for the last 10 years."
Was that a idea that if his politics had been on offer, he would have been on the winning side?
The one thing Mr Blair's not brief of is self-confidence.