Deep groups in the heart of Government were exposed overnight when the Chancellor was accused by 5 sources in The Sunday Times of revelation Cabinet colleagues that open zone workers are "overpaid".
Mr Hammond would not repudiate he used that word when questioned on the BBC's Andrew Marr Show.
"I'm not going to contend what was or wasn't pronounced at a Cabinet assembly and it's easy to quote a word out of context," he said.
But he pronounced the leaked comments were the outcome of the "silly summer season" and told his associate ministers it would be "helpful" if they "focused on the pursuit in hand".
Appearing to lay he is being targeted, Mr Hammond, who corroborated Remain, claimed "some of the noise" around the Tory party has been "generated by people who are not happy" with his insistence that Brexit must be focused on "protecting the economy".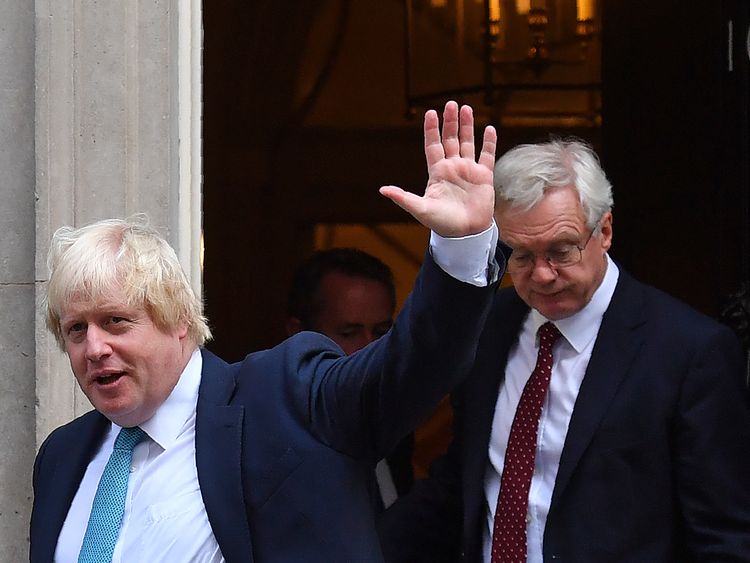 Foreign Secretary Boris Johnson and Brexit Secretary David Davis, both Leave supporters, are at the centre of reports that comparison Tories are positioning themselves to reinstate Theresa May as Prime Minister.
Mr Hammond pronounced he would "certainly hope" there is no ongoing care competition at the top of Government", adding: "If there is I'm no partial of it."
On open zone pay, the Chancellor described it as a "simple fact" that open zone workers are paid 10% some-more than private zone workers.
He has come under vigour to embankment the 1% top on annual open zone compensate rises following the General Election result, amid inner Government feuding on the issue.
The Chancellor described how open zone compensate "raced ahead" of private zone salary following the 2008/09 financial crash, with both sets of workers now paid "about the same level".
"But when you take into comment the very inexhaustible contributions open zone employers have to compensate in for their workers' pensions, their very inexhaustible pensions, they are still about 10% ahead," he added.
Despite the "premium" open zone workers enjoy compared with private zone employees, Mr Hammond insisted he was sensitive to "all the issues that open zone workers are facing".
He said: "You can't eat your pension, you can't feed your kids with your grant contribution."
Mr Hammond denied another report he had told his Cabinet colleagues that pushing trains is now so easy that "even a lady can do it".
He said: "No, we didn't and we wouldn't contend anything like that. we don't consider like that, we wouldn't make a acknowledgement like that."
Former Tory chancellor Lord Lamont warned the Cabinet would "collapse in chaos if there isn't some-more common unity".
He told Sky News: "These discussions ought to be in private and lecture on this scale we consider is actually… flattering unprecedented.
"It's very dangerous – we consider Cabinet ministers are personification with fire."
The counterpart pronounced it was "important the Prime Minister and the Chancellor support any other".
Ex-Conservative personality Iain Duncan Smith also criticised the leaks, claiming it is "quite wrong" for comparison ministers to be divulgence the essence of Cabinet discussions.
He told Sky News: "The old story about a trickle is… block it. And the best way to block it is to close up and not go articulate outside.
"Cabinet was meant to be private routine and it's utterly wrong if Cabinet ministers are leaking things out. we know many of my colleagues and backbenchers do not wish this to continue.
"There will be no care competition – they do not wish one. We have a pursuit to do, Theresa May has a pursuit to do, you must remember Theresa May won the last election."