The announcement, which Sky News reported at the weekend was imminent, was done just over two months after the blurb broadcaster announced Adam Crozier was to step down as arch executive.
Dame Carolyn's pierce to ITV marks a return to the media attention – having formerly run the Guardian Media Group – after 7 years in the airline's corporate cockpit.
EasyJet's chairman, John Barton, pronounced she had "transformed" the business during her tenure: "She put easyJet's passengers and people at the heart of the business.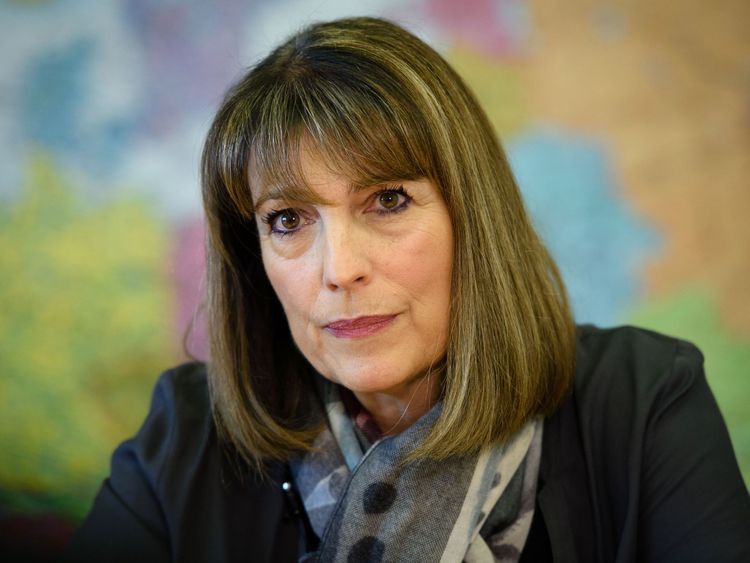 "Having first built a plain operational performance, she redefined the patron knowledge not just at easyJet but opposite short-haul Europe and has seen both the series and faithfulness of easyJet's passengers grow as a result."
The airline pronounced it had begun the hunt for her successor, who will take over at a essential time for the attention brazen of Brexit.
It announced on Friday it was formulating a new, Austrian-based airline to help it navigate the intensity turmoil of law after the UK's depart from the EU.
ITV pronounced Dame Carolyn would get down to work there on 8 January.
Its chairman, Peter Bazalgette, said: "In a very considerable margin of high description candidates, Carolyn stood out for her lane record in media, knowledge of an general operation, transparent vital astuteness and clever record of delivering value to shareholders.
"I'm gay we'll be operative together at ITV."
She added: "I'm really gratified to be joining ITV. It is a illusory company in a energetic and sensitive sector.
"I am looking brazen to getting to know all of the people at ITV and assisting it make the many of the extraordinary opportunities that it has in the future."
More follows…